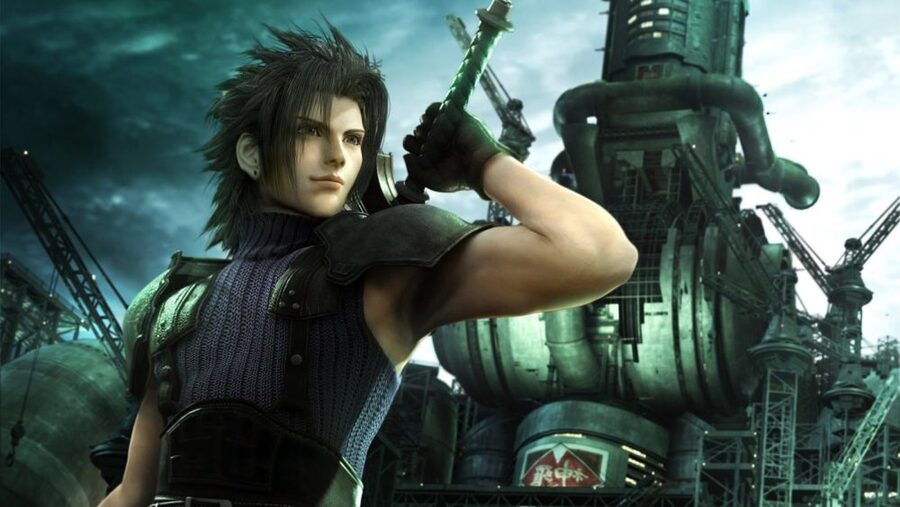 Big news is expected during a ten-minute, 25th anniversary Final Fantasy VII broadcast tomorrow – and notorious leaker The Snitch may have arrived early to the party. The snoop, who has a 100 per cent batting record thus far, posted a cropped image of Zack Fair from Final Fantasy VII Remake to his Twitter feed. He attached four colored squares, representing PlayStation, Xbox, Nintendo, and PC.
Now, this could just mean that Final Fantasy VII Remake is getting ported to other platforms, following its console exclusivity on PS5 and PS4. But the way the screenshot has been cropped has some fans pondering if the PSP's 15-year-old Crisis Core: Final Fantasy VII could be getting a remaster. Those familiar with the game will know that it serves as a prequel to Final Fantasy VII – and with the Remake trilogy already underway, Square Enix may yet consider it essential to the plot.
Crisis Core: Final Fantasy VII attracted a mixed response upon its initial launch for PSP. The game controversially used a slot machine mechanic, which saw roulette wheels roll as Zack completed actions in combat. Matching faces provided him with a Limit Break, while matching numbers helped him to level up. It would be interesting to see whether Square Enix retained this mechanic for a hypothetical remaster.
All will be revealed, presumably, during 16th June's broadcast, at 3PM PDT / 6PM EDT / 11PM BST. Would you be interested in a Crisis Core: Final Fantasy VII remaster if that's what this turns out to be? Get three lucky 7s in the comments section below.
.